Some days call for a laugh with your wine – check out some of the funniest wine glasses we could fine. 
For when 6oz just isn't enough! Refilling your glass can be so much work, but not anymore! This glass holds the entire bottle, and let's face it, you were probably going to drink the whole thing anyway.

Sommelier's Blind Tasting Glass
This glass from Riedel is for those who are looking for a truly blind tasting experience. This all black glass masks the color of whatever wine it holds and forces the taster to rely only on their palate.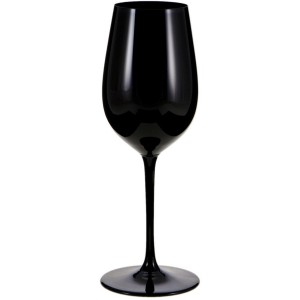 No, you're not already that drunk! These glasses are supposed to look this way. Each of these glasses are hand blown to get to give their stem that perfect curve.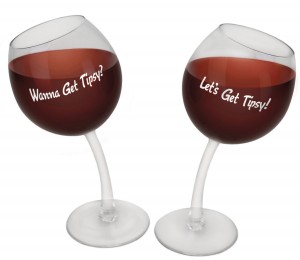 An old standard, this is always a great option for a gag gift, and, if we're being honest, we've always kind of wanted to use one!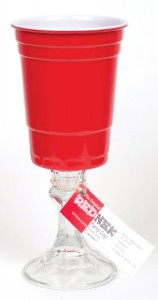 As any port drinker can tell you, these are nothing like the real glasses that are made for port. These, however, are too fun to not include in any list of wacky wine glasses.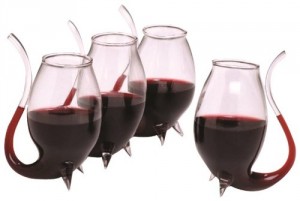 Mustache Stemless Glasses
Are you on the run from the government and in need of a disguise? No one will recognize you while you sipping your wine in your new mustache. Best of all, they come in four different styles, so you'll never run out of facial hair and wine pairings!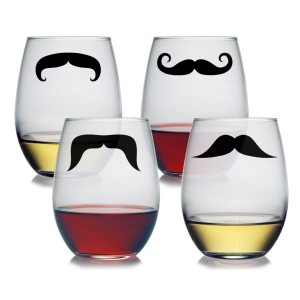 These are perfect for when you don't have a decanter handy. These glasses will aerate your wine as your pour! This also works perfect for whiskey – just add an ice cube in the internal chamber and pour.