Where did summer go?! Not that we're complaining, of course – we're ready for football and cooler weather. Check out what we're drinking while things are cooling down.
EIEIO & Company Swine Wine Richard
When was the last time I chose a red wine as my staff pick? I don't even remember, but I'm going to keep choosing whites while it's over 85 degrees every day. This one is a fully little blend, riesling and chardonnay, two of my favorites and two grapes you rarely see together. They work well as a team and create a wine that's light and delicious. Its aromas are tropical with hints of pineapple, papaya, and sugar candy (I'm thinking Sweetarts or Smarties!), but its flavors are what's drawn me back to this bottle over the course of the summer. There is fruit to be sure, largely lemon, along with candy, but there's also a familiar quality to this wine that's hard to describe, almost like the smell of morning, when there's dew still on the grass. It's delicate and powerful, and brings back a lot memories from my childhood playing outside.

– Seth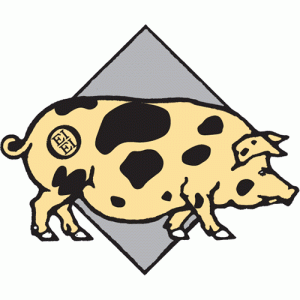 K Vintners Motor City Kitty Syrah
I'm not a Summer person- mainly because it gets too hot to enjoy massive, full-bodied, fabulous red wines. Thankfully the pumpkin patches will open soon and I can open a bottle of this gamey mishmash of black fruits, flowers, and crushed rock. Drink it now, lay it down to cellar, pair it with game meats or short ribs, but don't miss out on this luscious winner from Charles Smith.
– Susie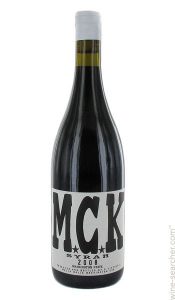 Raptor Ridge Rosé or Pinot Noir
Raptor Ridge makes a distinctive style of pinot noir rose, marked by single vineyard selection and extended skin-contact. The resulting wine is dry, deeply fruity, and suitable for any number of food pairings, such as roast chicken, or moules frites.
 – Ty

François Feuillet Morey-Saint-Denis Clos Sorbè
I'll always have fond memories of my birthday dinner where I first tasted this wine. It has a wonderful aroma of ripe cherries and a hint of parmesan cheese. At six years old it is just entering its prime drinking window so don't hesitate to open and enjoy.
 -Keegan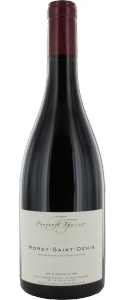 Domaine Du Salvard Cheverny
This is a classic Cheverny that is both simple and elegant. It is a mixture of sauvignon blanc (85%) and chardonnay (15%). The grower's attention is focused on growing a fresh, lively wine, deeply rooted in the sandy clay, and limestone planes of northeastern Touraine just down from the river of Sancerre. It possess a crispness and zippy mineral flavors, but with a bit of a softer feel to it. The flavors continue to develop, with tangy apples and more grass following the minerals. It has a very long and dry finish, which tops this wine off amazingly.
 – Walker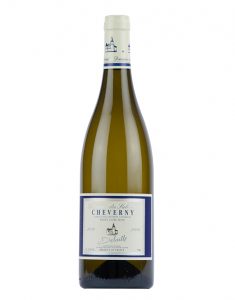 Prairie Artisan Ales Prairie Vous-Français
This beer is a lighter take on the saison style from prairie artisan ales in Oklahoma. It pours a bright golden straw with a thin white head that lingers on top. Aromas of citrus and scones with a hint of brett, on the palate pale malts and a slight tartness emerges. Overall I think this beer is delicious and reminiscent of some classic French saisons. The combination of relatively low ABV and lively carbonation make this beer extremely drinkable and refreshing. Enjoy this one cold on a warm day!
– Spencer