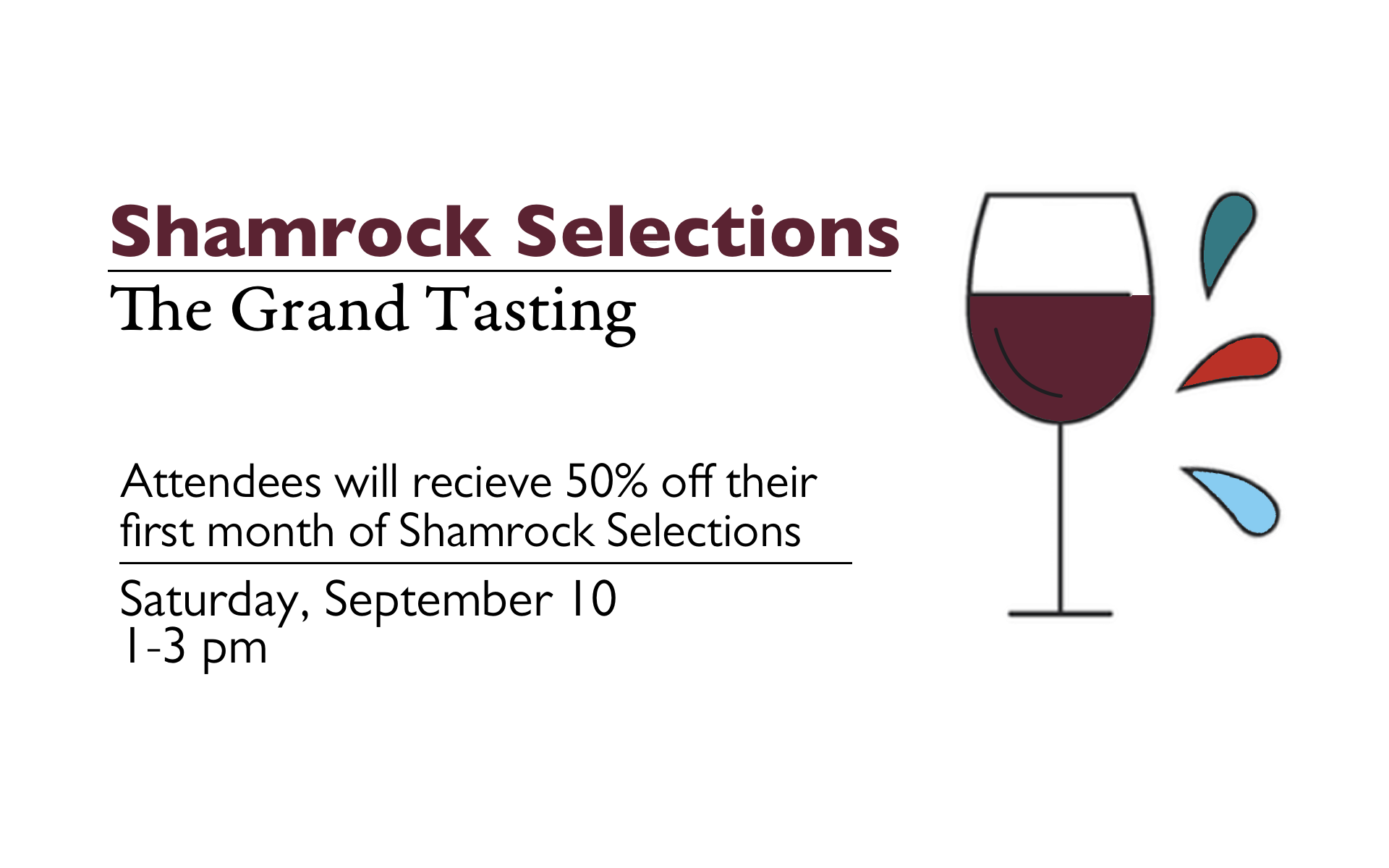 Shamrock Selections is a monthly subscription service that brings you the best wines from around the world. Each month's selection is carefully chosen by sommelier Keegan Sparks and his team. He keeps a keen eye out for wines that are unique, rare, and new to our market. Shamrock Selections is ideal for enthusiasts and explorers who delight in finding hidden gems and trying new, exclusive vintages. Each month, you can join us on a journey sampling and learning about some of the greatest wines in the world. Each selection of wine comes with detailed tasting notes and food pairing suggestions from our team.
Join us Saturday, September 10 from 1-3pm for a chance to taste these amazing wines! At the tasting you'll be able to choose from the wines below. Also on Saturday, attendees can join Shamrock Selections at 50% off their first month!
2013 Palazzo Maffei Valpolicella Ripasso Superiore
The aromas of dark cooked fruit, blackberry, black cherry, and plum all abound. There are also hints of cedar, cigar wrapper, cinnamon, nutmeg, and tar. The fruit persists on the palette but is more dried in character. Tannin, acid, and alcohol are all on the higher side with just a hint of bitterness making this an intense experience. When I close my eyes, I almost feel transported to a tiny town in the Italian hillside. There's a rustic quality to this wine that's both ephemeral and fleeting, like it harkens back to a more rustic era. I imagine an Italian grandmother serving to her family with a meal of grilled meats or pasta sauce of charred tomatoes. There's a sundrenched quality to this bottle that makes it perfect for warm nights around a table with friends.

2012 Philippe Portier Quincy
This sauvignon blanc from the small, Loire valley village of Quincy is unique is the range of subtle spices that it offers. Though the predominant fruit on this wine is mostly ripe apple and peach, you'll find notes of Asian five spice, saffron, Indonesian satay and yellow curry. Of course, there is the seemingly essential grassiness of the varietal, but here it's more refined that one might find in a wine from New Zealand or even California. I can imagine it pairing perfectly with a salad with goat cheese and a topping of fried prosciutto (my newest addiction). For those looking for a heavier dish, try it paired with white fish under a buerre blanc sauce.

2009 Steele Vineyards Zinfandel
Steele's Pacini vineyard was planted in the 1940's, meaning that those vines have moved passed the stage of being "old vines," and are almost "ancient" (old vines are typically over 40 years old while ancient denotes vines over 70). Graphite and dried strawberries and cranberries dominate both the nose and the palate, with an ample husk of dust and earthiness encasing the wine. It was aged for a year in oak before bottling, as evidenced by the rounded tannins that glide over the wine's finish. To me, this wine is calling for food: pizza, lasagna, calzones; all hearty things that leave a little grease on the plate.

2014 DeLille Cellars "Chaleur Estate" Blanc, Columbia Valley, Washington, USA
The nose on this wine is extremly complex. Myer lemon and golden apple combine with hints of parmesan, smoke, lanolin, clove honey suckle, and wet stone. The flavor is just as enticing. The wine is quite rich and round with a hint of tannin coming from the oak aging. This is a wine that must be served with very rich food. Lobster with butter, shrimp scampi, or even foie gras would be absolutely wonderful parings. Another couple things to note is that it will really benefit from decanting and being served around sixty degrees.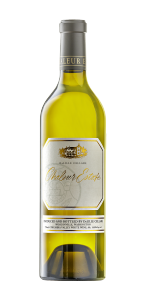 2011 Chateau Musar "Hochar" Bekaa Valley, Lebanon
The Musar winery is one of my favorite in the entire world. They make some of the most beautiful, complex, and unique wines in the whole world. The"Hochar" is named for the family that owns Chateau Musar. This is their "second wine" which is designed to be more approachable young. It is composed of 50% cinsault, 30% Grenache, 10% Cabernet Sauvignon, and 10% carignan. When the wine is first opened the aroma is dominated by rich cedar and spice. As it is allowed to breathe more and more complex notes of leather, cigar, graphite, blackberry compote, dried plums, dates, lavender, and anis are reviled. On the pallet the tannin is quite pronounced and slightly rustic. The fruit is fresher and tarter on the pallet with a distinct dusty texture. The finish is persistent and drying. An excellent wine to pare with roasted lamb or barbecue. I highly recommend decanting the wine ahead of time and tasting how it evolves over the course of a meal.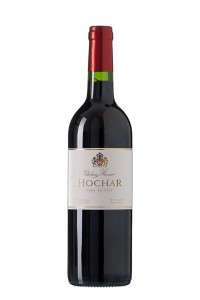 2015 Seghessio Vermentino Russian River Valley, USA
It is very exciting to see some unique varietals being produced in some of California's best wine regions. Typically known for chardonnay and pinot noir the Russian River Valley is one of Sonoma's coldest sub-appellations. Vermentino is most widely planted on the island of Sardinia. The wine is highly aromatic with aromas of ripe peach, apricot, golden delicious apple, and lilies. On the pallet it is fresh and lively with more tropical fruits. Lime, kiwi, and more crisp apple. The wine will go great with summer salads and is a wonderful foil to this sudden hot weather. Serve well chilled.

2014 Grochau Cellars Gamay Noir Redford Wetle Farm, Eola-Amity Hills, Oregon
One thing I love about Oregon winemakers is they aren't afraid to try new things. This Gamay Noir fromGrochau Cellars is a fantastic example of that. The winemaker, John Grochau, is using an uncommon grape and a blend of old and new world techniques to makes something that is truly unique. The aroma is bursting with bright cherry and strawberry aromas that are balanced by warm toasty notes of cinnamon and clove along with a really interesting hint of freshly cut stem and leaf. The wine is light but is rounded out by somewhat aggressive tannins. I recommend chilling the wine slightly. 15 minutes in the freezer should get it to the perfect temperature. Those tannins will be a perfect match to fattier foods like duck breast, charcuterie or even barbecue.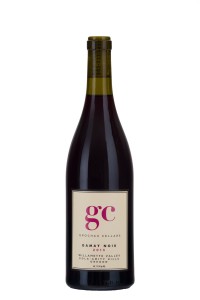 2103 Trimbach Riesling Alsace, France
This Riesling is totally DRY and is much more mineral driven than its German or Washington state counterparts. The Trimbach family has been at it since 1626, so they now a thing or two about how to make a good bottle of wine. I was lucky enough to meet Jean Trimbach at a tasting last summer in which we tasted through some older vintages of his Rieslings. I was absolutely blown away by the beauty and complexity of those wines and I wanted to share that experience with you. The 2013 vintage is a classic example of a Trimbach wine. Wet stone minerality dominates the nose with hints of honey, cedar, white flowers, and lemon. The palate is DRY with racy acidity and a gripping texture, like biting into a Granny Smith apple. The finish is persistent and DRY. Enjoy this wine at around 50° with classic Alsatian dishes like sausage and sauerkraut, or be adventurous and pair it with sushi or even curry.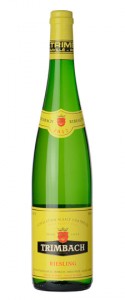 2014 Bodegas Chacra "Barda" Pinot Noir, Río Negra, Argentina
Winemaker Piero Incisa Della Rocchetta grew up in Tuscany surrounded by the vineyards that his family owns, the same vineyards that produce the greatest of all "Super Tuscans" – Sassicaia. After his formal education and brief tenure managing one of his family's wine estates he moved to Argentina to make wines in the Río Negro region of Patagonia. Once there, he discovered several old vineyards and set about revitalizing them through organic and biodynamic viniculture. The wine I've selected is called Barda which literally translates "on the ridge," and is a blend of several of the estate's vineyards. You'll notice the wine is demure and elegant with ripe cherry, cranberry, and slightly earthy aromas. On the pallet the wine is extremely light with a mouth-watering acidity that'll make you want take another dink. I recommend chilling it slightly and serving it with grilled salmon.

2014 Domäne Wachau, Grüner Veltliner, Federspeil, Austria
Grüner Veltliner is the national grape of Austria. It's crisp and refreshing with mineral aromas, lemon, and a hint of white pepper. The wine is dry and light with a bit of a grip on the mid palate and a clean finish. Serve well chilled with green vegetables like asparagus, brussels sprouts, and artichoke.

2012 Meli Carignan, Maule Valley, Chile
After thirty years of making wine for other people, Adriana Cerda partnered with her son Eduardo Reiner to make her own wines. In 2005 she bought a vineyard planted with sixty year old riesling and carignan vines. It's unusual to see carignan outside of southern France and even more rare for it to be bottled on its own. Meli is unique because of its growing location and the extremely old vines the fruit comes from. The product is a wine that's concentrated without being heavy. It has complex aromas of both ripe and tart blueberries, cherries, and cranberries which are complimented by a perfumed floral note and a hint of herb. On the palate the fruit continues to dominate with gritty tannin that will help balance out fattier dishes like pork chops.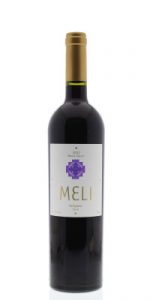 2013 Viña Maquis Carmenere
With an expressive nose containing hints of laurel, spicy clove and a pleasant note of rosemary, this wine also exudes a layer of deep red fruits. On the palate, it's fresh, with sweet tannins and a full-bodied flavor that ends in a lovely, lingering finish.