I'm always looking for a good book and, as I'm sure you can imagine, my reading often centers around the world of wine and spirits. Here are some of the alcohol-related books I love most! Check one out for yourself and let us know what you think!
The Wine Bible
Karen MacNeil
For many oenophiles, this is the book that started us down the path to our wine education. It's an excellent introduction to, literally, the world of wine. Even for those who've read it before, it's a constant source of wisdom. For anyone looking for a "catch all" reference book on wine, you really can't ask for me than Karen MacNeil's aptly named bible.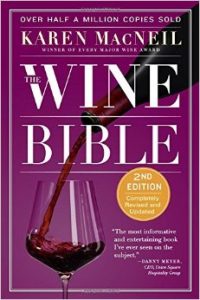 Napa: The Story of an American Eden
James Conaway
The book by renowned writer James Conaway gives a crash course in the history and politics of California's Napa Valley. Through the stories of Napa's wineries and the families who built them Conaway examine not only the rise of the American wine industry but also the political and familial drama that comes from ever expanding family businesses.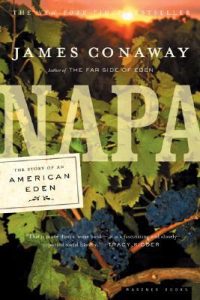 Judgement of Paris
George M. Taber
The Judgement of Paris was a blind wine tasting held in 1976 in which California wines were judged superior to those of France by a panel of French judges. This event sparked global interest in American wines and gave rise to the American wine industry as we now know it. Author George Taber takes us back to that fateful day examining who was there, what wines were poured, and the influence this single event had on the greater wine world.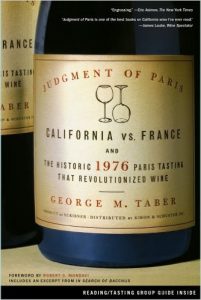 Adventures on the Wine Route
Kermit Lynch
The name Kermit Lynch in synonymous with good wine. Known for the wine importing business, he founded, these are his own stories from traveling France in 1980's looking for incredible wines. It's humorous and enlightening as Lynch is able to focus on individual winemakers, their successes and failures, and their role in a fast-changing industry. For anyone who loves Kermit Lynch wines or reading insider accounts of the wine industry, this is a must-read.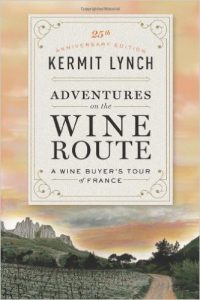 The Drunken Botanist
Amy Stewart
Who knew that so many of the plants around us were responsible for such an incredible array of spirits and liqueurs! Botanist Amy Stewart breaks down plants and their spirits the world over, examining their discovery, history, and potency. She expertly catalogues a diverse range of drinks, from small, locally drunk spirits of rural Africa and Asia to globally known spirits such as vodka and gin.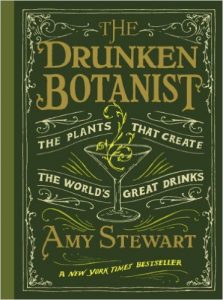 Of course, Japan would have a manga in which a sommelier is the central character. This comic follows Shizuku Kanzaki on a quest to find 13 of the world's greatest wines in order to inherit his late father's world-renowned wine collection. Of course, he's not the only one searching for these wines, his brother and rival wine critic is also on the hunt. It's a race against time for Shizuku, but interspersed between the family drama are unique tips for tasting wine and some great wine trivia.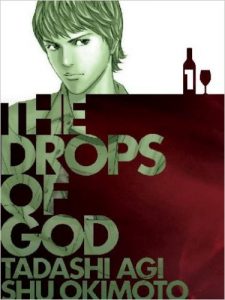 Yes, this is the book the movie was based on, and yes, the book is better than the movie. Sideways follows two best friends on a week wine tasting in Southern California. Though wine is ever present in this book, the focus is on the relationships and personal goals of each character. Any wine lover find at least a shade of themselves in the book's characters.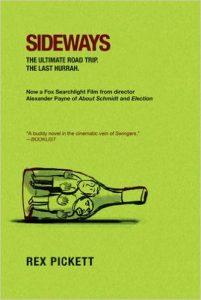 Three Sheets to the Wind
Pete Brown
Local beer matters. That's the idea the compelled author Pete Brown to leave his native England and travel the world in search of great beer. Over the course of his 27 country trek, Brown gained 10 pounds and wealth of knowledge about beers from around the globe. For those looking for a more international view of how different cultures brew, buy and drink their beer, this book is sure to please.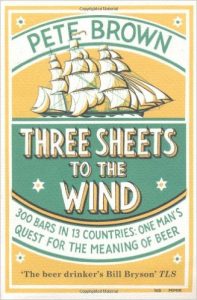 Washington Post spirits columnist (yes, that's a real job title) Jason Wilson wants to raise the class level of America's cocktail by tracing back spirits to their old world origins. He champions old spirits being made the way they were hundreds of years ago and is quick to point out the name brand products that aren't as good or authentic as they claim to be.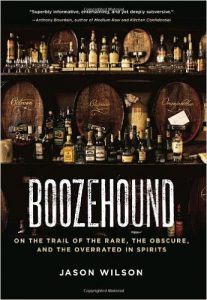 And a Bottle of Rum
Wayne Curtis
This book tells the story of American history through rum. Starting with the rum sailors would drink in the 1770's and ending with the mojitos we all drink today, Wayne Curtis explores ten different turning points in American history through rum cocktails that were popular at the time.