Summer is winding down, but that doesn't mean we're not looking for things to keep us cool – check out what we're drinking this month!
Wolfberger Gewürztraminer
I've always been someone who makes very strong food memories, and that's stayed true as I began to become interested in wine. My grandma lived in Kingsland, Arkansas in a house she and my grandfather built in the 1950's. Each Sunday we would go there for dinner after church, a meal she would always prepare with the vegetables from her friends' gardens and an obligatory jello dessert. In her bedroom on a shelf above the toilet she had a jar of potpourri, dried flower petals, wood shavings, spices, and dried fruit all dyed unnatural shades of emerald and ruby.
I haven't been in that house for almost a decade, but I still recall the powerful blend of flowers and spice that accompanied her. This gewürztraminer's striking resemblance to that aroma is why it's become a favorite of mine. "Gewürtz" is German for "spciy," white "traminer" means "wine," and "spicy wine" is an apt description here. This wine is intensely aromatic with notes rose, geranium, and other flowers, but also with a powerful spicy component. I love to drink it with spicy foods from across Asia: Chinese, Thai, and Indian. It's one of the few wine that can stand up the spice and heat of many cuisines so it's a constant presence around the dinner table. I lovingly refer to this my "Grandma wine," and I think that for those who are willing to give it a chance, you'll be surprised at just how much you'll like it.

– Seth

Greywacke Sauvignon Blanc
This super crisp sauvignon blanc was created in 100% stainless steel.  This aids in keeping the flavors bright and fresh.  Typical of New Zeland sauvignon blanc, the aroma is herbaceous and the palate contains white grapefruit. This little gem also gives you nectarine, white flowers, and mandarin.
– Susie

2010 Woodcutter's Semillon
The 2010 Woodcutter's Semillon gives a good intensity of lemon peel and lime leaf aromas with some notes of orange blossom and fresh straw coming through with air. The medium bodied palate has a pleasant citrusy character and great freshness.
 – Ty

Albariño hails from a region called Rías Baixas in northwestern Spain. This example is bursting with classic aromas of peach and lime zest. On the pallet it is quite zippy with lots of acidity and freshness. Pair with fresh seafood dishes like paella or oysters.
 -Keegan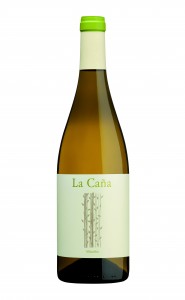 The Poggio alla Guardia is a deep, but relaxed wine that takes me back to the hills of Tuscany. It's a blend of sangiovese, merlot, and cabernet sauvignon, that pairs excellently with hearty pasta dishes or grilled meats. Red wine lovers will appreciate the fresh fruit aroma complemented with a considerable note of graphite. This makes me think of hearty Italian meals served al fresco under the setting Tuscan sun. 
 – Walker


Evil Twin Ron and the Beast Ryan
A big robust take on the saison style. This beer is packed with beautiful aromas of citrus and grass,  along with an interesting and complex combination of funky aromas that are often found in this style of beer. The beer pours a bright, hazy orange in the glass with an ample amount of fluffy white foam. The palate is slightly tart and citrusy, with a complex finish that really makes the beer for me. The beer is a bit heavier than other saisons but it still manages to be quite refreshing.
– Spencer