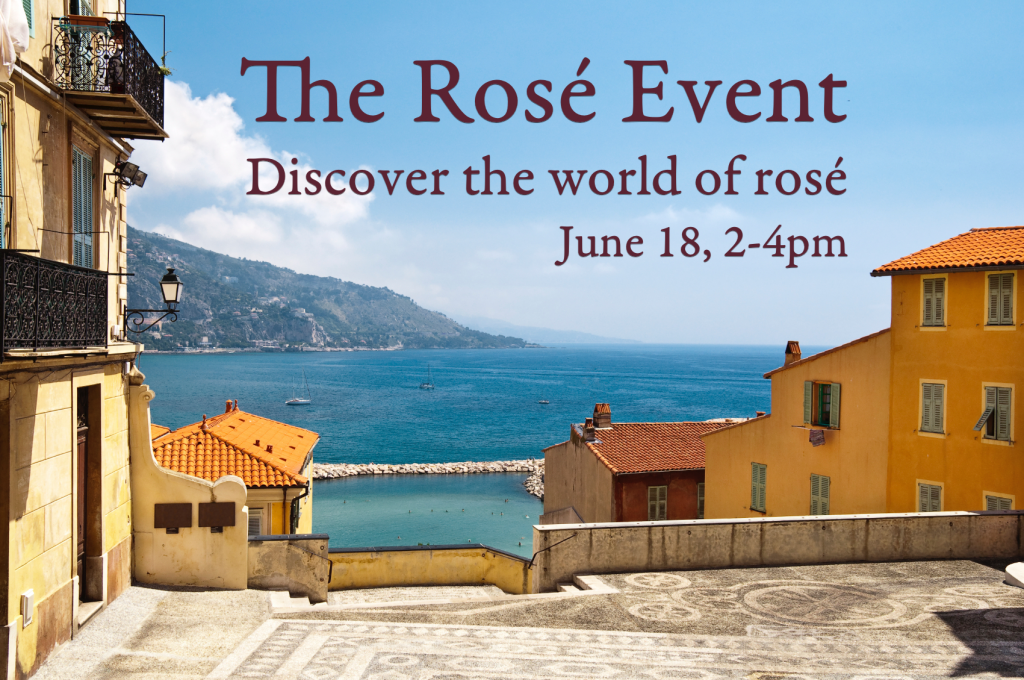 Rosé is a summer staple, and we couldn't be more excited to share some of our favorites with you. We'll be featuring 18 incredible wines from 2-4pm on Saturday, June 18. Feel free to drop in and taste these wonderful wines!
Check out a preview of each of this weekend's wines below.
Chateau d'Astros
The Chateau d'Astros is light, juicy, and packed full of tropical fruit flavor. Enjoy it with spicy Thai food, grill pork chops or on its own while you watch the sunset. 

Secco Italian Bubbles
This sparkling rose from Italy is made from 20% pinot noir and 80% raboso piave, a blend that gives it a delightful crispness. It has a brilliant color, rich strawberry and Italian cherry a hint of red vines. 

Steele Winery Rosé of Cabernet Franc
This crisp and refreshing rose is one of the few that is made from 100% cabernet franc. It has strawberry, basil, and citrus zest on the nose, with flavors of watermelon, and tropical fruit. A bright acidic finish closes the wine on an almost tropical note. 

Cote des Roses
This wine is a soft, pale, pink with a nose of summer fruits, cassis and red currant. Floral notes of rose along with hints of grapefruit complete the picture. The finish is fresh, offering notes of candy. On the palate the impression is fresh and full, with great aromatic persistence and balance.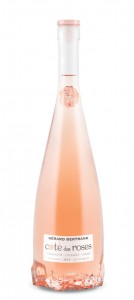 Lucien Albrecht Brut Rosé
Whole cluster pinot noir grapes are hand picked and pressed in a pneumatic press with a long and soft pressing, hence the coral/light pink salmon color. Cremant Rosé is made by the Champagne Methode, meaning the second fermentation takes place in the bottle. Afterwards, it stays on its lees for 9 months followed by the remuage and disgorging. The flavors display nice strawberry and wild cherry fruit, with a touch of richness on the mid palate. It's balanced with dry, crisp acidity and complimented with a creamy texture and long finish.

Chateau de Segries Tavel
A terrific southern Rhone estate, Chateau de Segries is a perennial value that always delivers. Made from grenache, cinsault, syrah and clairette, it's lively and fresh, with classic notes of raspberries, wild strawberries, citrus blossom, and a touch of minerality on the nose. Medium-bodied, balanced, beautifully focused and clean, it's a classic Tavel rosé that's worth a multi-bottle purchase. 

Chateau des Deux Rocs Cabrieres Premices
Cabrières Rosé is a rosé of character, with fleshy red fruit and floral aromas. Its intense fruit and tannic backbone will make it the perfect match for spicy Mexican or Thai food.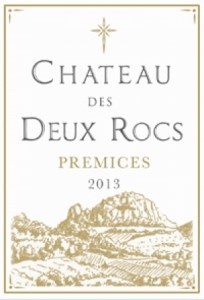 Miraval Rosé
Vivid salmon-skin color, with fresh, incisive aromas of orange zest, redcurrant and white flowers, with hints of honey and lavender in the background. It's silky and light on its feet, offering intense red berry and citrus fruit flavors that deepen and spread out with air.

Underwood Rosé
Drinkable, unpretentious and travel-ready, this is the perfect wine for poolside shindigs, outdoor music festivals, backyard BBQ's with friends or anywhere that calls for serious lounging. Be on the lookout for notes of strawberry, watermelon, and peach.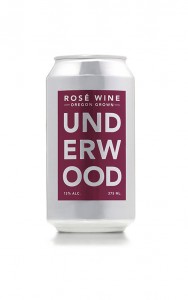 Teeter Totter Rosé
This is a blend of Syrah, Zinfandel, Cabernet Sauvignon, Cabernet Franc, Merlot with a hint of Sauvignon Blanc. It is dry but explodes in the glass with notes of red and citrus fruit. It's a fun-drinking wine and enjoyable now. Only 224 cases were ever produced.

Hogwash Rosé

This is summertime in a glass. The 2015 Hogwash Rosé displays a pale salmon-pink color and has a beautiful and lively nose that showcases aromas of watermelon candy, red cherries, red currant and rose water. Medium bodied, it has an incredible vibrancy that combines with its great finish to create a wine that is both a very serious rosé wine but has something for everyone. 

Screen Door Cellars Rosé of Pinot Noir
Romantic pink in color, this rosé opens with a strong aromatic pairing of strawberry jam and lemon zest, followed closely by delicate notes of peach and plum. A bright acidity shines on the palate and highlights the lush flavors of sweet cherry. It's Russian River Valley to the core and it was made for enjoying during hot summer nights.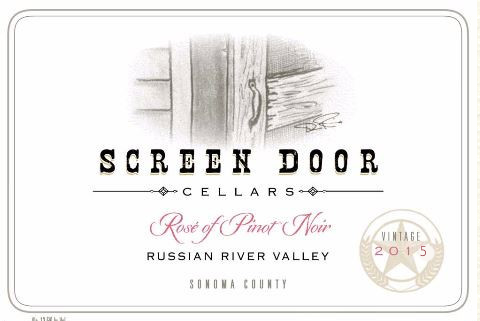 Raptor Ridge Rosé of Pinot Noir
Raptor Ridge makes a distinctive style of pinot noir rose, marked by single vineyard selection and extended skin-contact. They harvest a one-acre block and allow the fruit to rest on the skins for 48 hours, giving the final product its rich cherry hues and rounded texture. The juice is then racked off to stainless steel tanks, and guided through a slow fermentation. The resulting wine is dry, deeply fruity, and suitable for any number of food pairings, such as roast chicken or moules frites. 

Roederer Estate Brut Rosé
The Roederer Estate Rosé is a blend of Pinot Noir and Chardonnay. For color, the winemaker prepares a small portion of Pinot Noir wine with extended maceration and adds about three to five percent to the blend before secondary fermentation, imparting a subtle salmon tinge. Both the blend and addition of the small amount of red wine create a charming wine of discrete finesse.

Blackbird Arriviste
On the nose, strawberry and iris aromas meld with hints of tropical fruit. The wine showcases crisp flavors of tart cherry, red apple and cool citrus on the mid-palate, carrying clean minerality and bright acidity on to the lingering finish. The 2015 Napa Valley growing season saw near-optimal conditions, allowing for an abundance of perfectly ripe grapes with a smooth balance of acids and sugars, producing this spectacular rosé. It's made of 34% Merlot, 34% Cabernet Franc, and 32% Cabernet Sauvignon.

Scharffenberger Brut Rosé Excellence
This sparkling wine has a pale salmon hue with integrated aromas of fresh raspberry jam and wild strawberries on a cream covered pastry base. The flavors are layered, round, fresh, fruity and long. 

Adelsheim Rosé of Pinot Noir
This delicious wine offers aromas of fresh Oregon strawberries and raspberries, apricot, and rose petal which follow through on a rich, well-textured palate that offers juicy, ripe fruit. Though a perfect summer beverage on its own, this rosé will pair with all manner of meals, from bouillabaisse and grilled shrimp, to goat cheese, ham and poultry entrees. 

Canard "Coucher de Soleil" Estate Rosé
Made entirely from whole cluster pressed Merlot, Cabernet Franc and Zinfandel, this limited production blend is an elegant expression of Summertime in a glass. On the nose, a perfume of fresh wild strawberries, peaches and notes of ruby red grapefruit. A luscious mouthfeel with bright acidity and a beautifully long finish complements a wide variety of foods. This dry rosé is styled after the incredible wines of Provence, but is uniquely Napa Valley. Its soft hue is reminiscent of a pink sky at dusk which gives it the name, Coucher de Soleil, or "Sunset" in French.