"15 Questions with…" is an ongoing series of interviews with some of the most interesting people in our industry.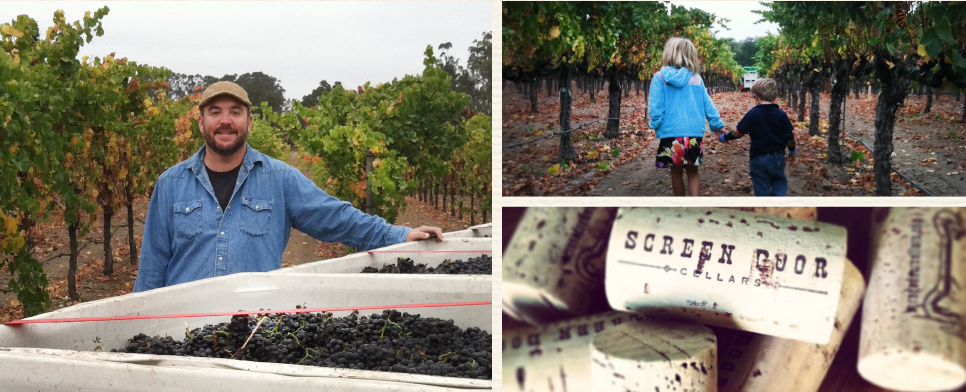 Screen Door Cellars creates small, handcrafted lots of ultra-premium wine.  Screen Door Cellars is the result of the loving marriage between the bountiful promise of Northern California's finest terrain and climate, with the dedication, pride and commitment that embodies the Texas spirit.  This wine is the warm and loving arms of family and friends, of bonds strengthening, of children in the yard, of belly laughter; accompanied by the inviting clap of the porch screen door as you step into the best days of your life.
Meet Bobby on Wednesday, June 1 at our tasting from 5-7pm!
1)The hardest thing about winemaking is…
The curve balls. No matter how hard you plan, forecast, and strategize for the perfect vintage for your wine, this is still 100% agriculture. The weather determines most, if not all that we do – from the growing season to the time we harvest. I guess the hardest thing for me as a winemaker is the emotional roller coaster of the vintage year. The joy of bud break, the late nights up during frost season and the warmth/heat of harvest. Keeping a cool head and an even keel is one of the hardest thing. Winemaking is not for the faint of heart.
2) How did you first get into the industry?
My wife…girlfriend at the time. She was finishing her Master's degree from UCD in Viticulture and wanted to work a Harvest in Napa then head to New Zealand. Knowing nothing of the wine industry, besides the product, I took an Intern position at Beringer in the Lab. I really enjoyed the people and the energy of harvest and wanted to learn as much about wine and the process as possible. After harvest, I was hired for a full-time Cellar position at St. Clement. Shannon and I put down some roots, and I dove into winemaking head first.
3) What's the most rewarding thing about your career? Connecting with people. Nothing makes me happier than creating a wine that people will enjoy with their friends, and the experience and emotions that are tied to Screen Door Cellars. The idea that I can make a wine from the Russian River Valley in California and friends of mine or people I don't even know will share a bottle with their friends across the country. It's that personal connection that's the best and make me want to create the best.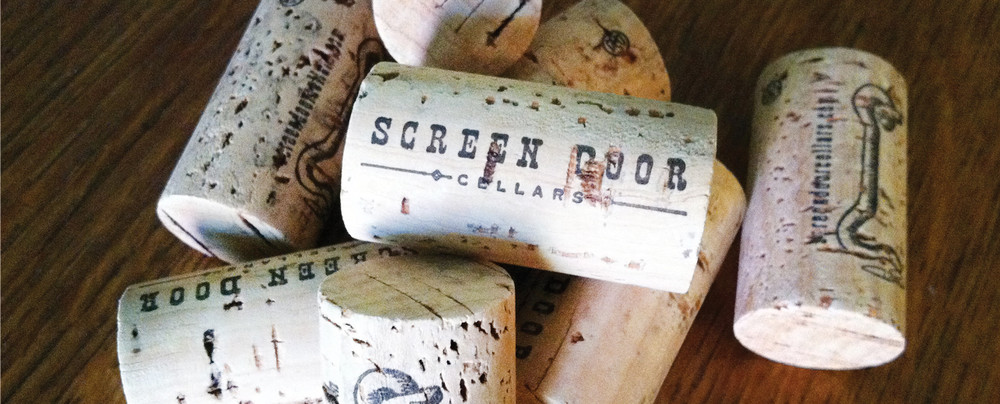 4) Who are the people in your industry that your most admire?
The one winemaker that gave me my start and lit my fire, Aaron Pott. The other is Ben Papapietro. I remember having a bottle of 2010 "Leras Family Vineyard" Pinot Noir from Ben. I told a friend of mine, "if I could make a wine like that for the rest of my life, I would die a happy man."
5) What's your favorite childhood memory?
Hunting with my father. Driving out to the Ranch and just walking and talking.
6) What are your favorite books or movies?  
With 3 kids, I would have to say any current Disney/Pixar flick…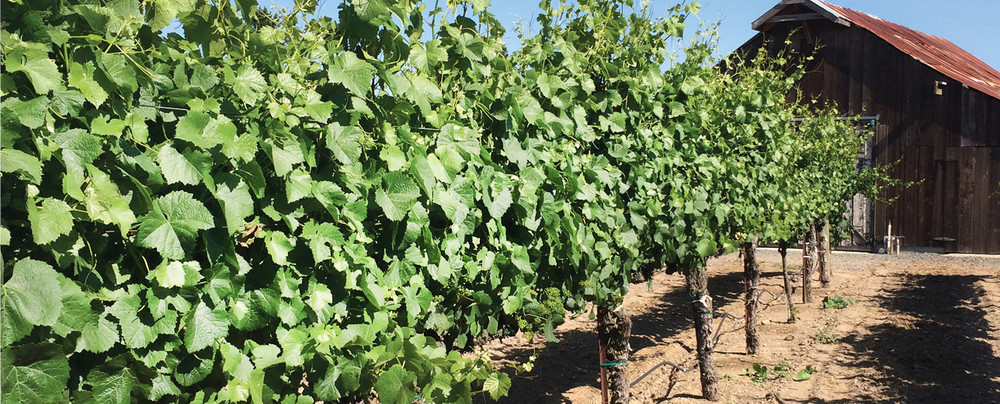 7) What your most listened to Spotify/Pandora/Sirius station?
Top 3 on the dial: Margaritaville, Underground Garage, and Outlaw Country
8) If you weren't making wine, what career would you have?
Sailboat Captain
9) What advice would you give to people who wanted to get into the industry?
Jump in and do it! I have people every year during harvest come out and work for a few weeks and ask the same question. My answer is always the same. If it is something you really want to do, do it. Immerse yourself into wine. Passion is hard to fake.
10) What's your dream vacation?
Island hopping in the Caribbean on a sailboat
11) What's your biggest guilty pleasure?
Cookies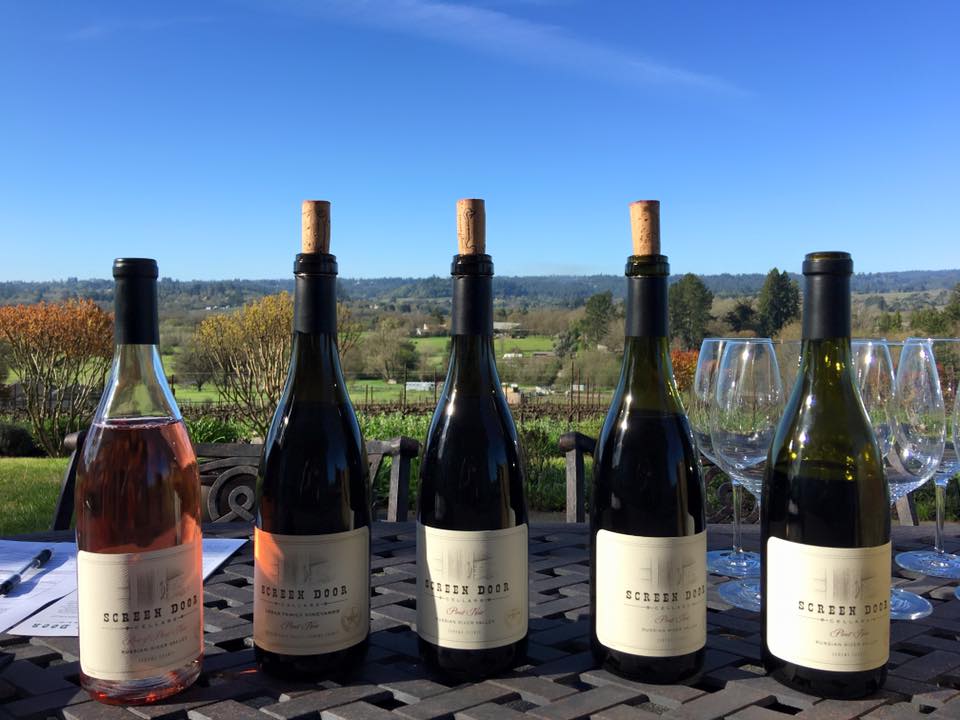 12) Hometown?
Lancaster, Texas
13) If you were stranded on a deserted island with only one drink (not your own brand), what would it be?
Margarita
14) What person has been most influential in building your career?
Aaron Pott, he started the fire.
15) Where do you see yourself and your brand in 5 years?
Growing. I see Screen Doors Cellars with our own tasting room in Sebastopol planting more Pinot Noir on our home ranch, ASERN. Reaching out and connection with more customers, but small enough to still have that personal connection with our fans and supporters.