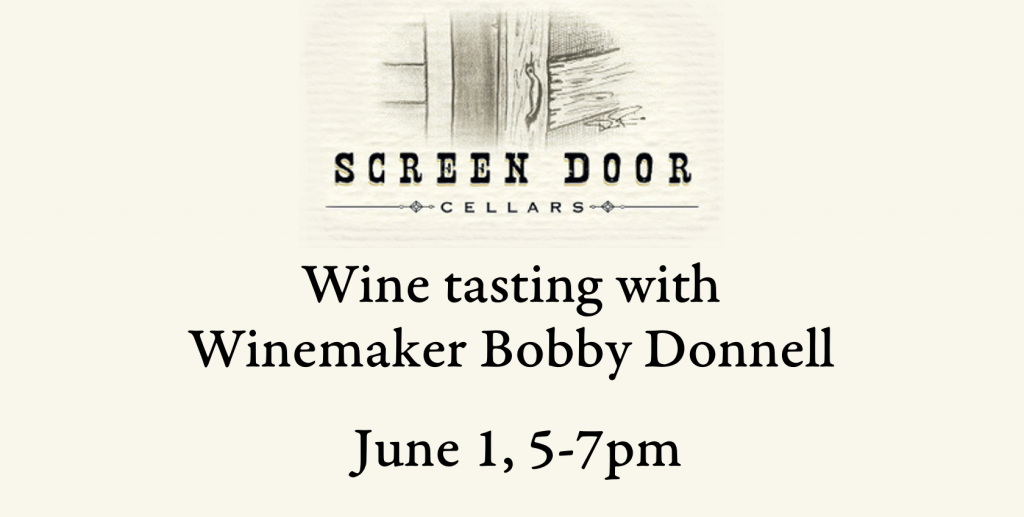 When Screen Door Cellars released their first 100 cases of Pinot Noir in 2012, it was the culmination of a decade of work for winemaker Bobby Donnell. Donnell moved from his native Texas to California in 2002 and eventually began working for St. Clement Vineyards. After living in Napa Valley for several years, he and his wife Shannon decided to move closer to her hometown of Sebastopol in the Russian River Valley.
It had long been their dream to open their own winery and the fertile soils of the Russian River Valley were the perfect place to grow the style of pinot noir that Bobby loved. The first vintage was released to wide acclaim, and the accolades have only piled on as the public has caught on to these handcrafted wines.
At tomorrow's tasting, we'll feature four of Screen Door Cellars' magnificent wines. Check out a preview of each one below.
2013 Russian River Valley Pinot Noir
This wine was aged for eleven months in French oak barrels. It possess a wonderful ruby color and has aromas of Bing cherry, baking spices, and toast.  Additional nuanced notes of cola, cardamom, and vanilla lead to a finish of black cherry that is lingering and poignant.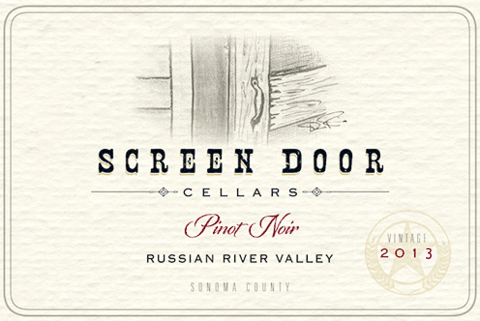 2014 Russian River Valley Pinot Noir
This wine is deeper in color than the preceding vintage. Black cherry aromas joined by blackberry and vanilla are the highlights on the nose. On the palate, confirming flavors from the nose with additional wisps of black cherry mixing with baking spice and an intriguing hint of truffle. Its finish draws the perfect balance between velvety tannis and a ripe, bright acidity.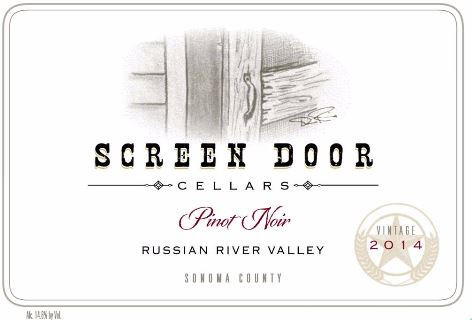 2014 Leras Family Vineyard Pinot Noir
The fruit for this wine came exclusively from the Leras Family vineyards, which give it a unique aroma of rose petal amid the Bing cherry and spice. The taste of  cola, a Russian River Valley signature in Pinot Noir, is present with the added layers of raspberry and mouthwatering acidity.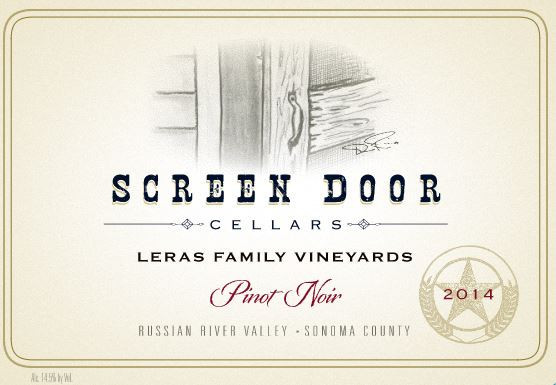 2015 Rosé of Pinot Noir
Romantic pink in color, this rosé opens with a strong aromatic pairing of strawberry jam and lemon zest, followed closely by delicate notes of peach and plum. A bright acidity shines on the palate and highlights the lush flavors of sweet cherry. It's Russian River Valley to the core and it was made for enjoying during hot summer nights.