Shamrock Selections is a monthly subscription service that brings you the best wines from around the world. Each month's selection is carefully chosen by sommelier Keegan Sparks and his team. He keeps a keen eye out for wines that are unique, rare, and new to our market. Shamrock Selections is ideal for enthusiasts and explorers who delight in finding hidden gems and trying new, exclusive vintages. Each month, you can join us on a journey of sampling and learning about some of the greatest wines in the world. Each selection of wine comes with detailed tasting notes and food pairing suggestions from our team. 2011 Dow Late Bottled Vintage Port
By now, you're no stranger to my monthly stories of how Keegan and I try to plan these wines months in advance only to have the plans almost always fall apart. Well, this month, I'm happy to say that we're finally able to give to a wine that we'd hoped to have in your January allotment: Dow Late Bottled Vintage Port.
Better late than never, right? That really is the case with this wine, as Port, especially this one, is such a fascinating category. Port wine is the traditional fortified wine of Portugal.
Though there are several different grape varieties used for Port, they are typically all harvested, crushed, and fermented together in the same vats. In Portugal these vats are called lagers and are large, shallow, open-top granite basins. Over the course of several days, the grapes are crushed in the lagers and are eventually transferred to tanks to ferment. Unlike other wines, Port doesn't undergo a complete fermentation. Once the wine reaches an ideal sugar level, brandy is added to stop the fermentation process in its tracks.
Late Bottled Vintage Port is, as you might have guessed, a wine that comes entirely from a single vintage (2011, in this case). The "Late Bottled" aspect of the wine comes from the fact that the wines is left to age in barrel for 4-6 years as opposed to vintage port which is aged in wood for only 2.
2011 has come to be recognized as one of the top Port vintages in recent years, with some even naming it one of the top five vintages in the last century. In fact, Dow's 2011 vintage Port was named the number one wine in the world by Wine Spectator magazine when it was released in 2014.
For those of you who have yet to try Port, I think you're starting off on the right foot with this one. When I tasted it I was surprised by its complexity, managing to be both dark and intense, yet also somehow spacious and bright. There are, of course, notes of red fruit and tannins here, but I was caught off guard by flavors of spiced persimmons and fresh chocolate shavings.
It's a striking wine, and I almost want to call it "elegant," though I'm afraid that might connote that this is in any way a light bodied wine. Instead, I'd call it "regal," much like a queen on her throne, bathed in opulence. Chocolate desserts and bleu cheese are the classic pairings and you'll see why with this wine. I'd also recommend trying it with a dessert like almond torte or white chocolate cheesecake. Though I have no proof of this, something deep inside me wants to try this with Mexican mole sauce. It's a pairing that seems so right and so wrong at the same time. I'll let you know once I've come to a decision.
Unlike vintage ports, this LBV is ready to drink now and should be consumed within about 2 week. After opening, store it in your refrigerator to extend the drinking window.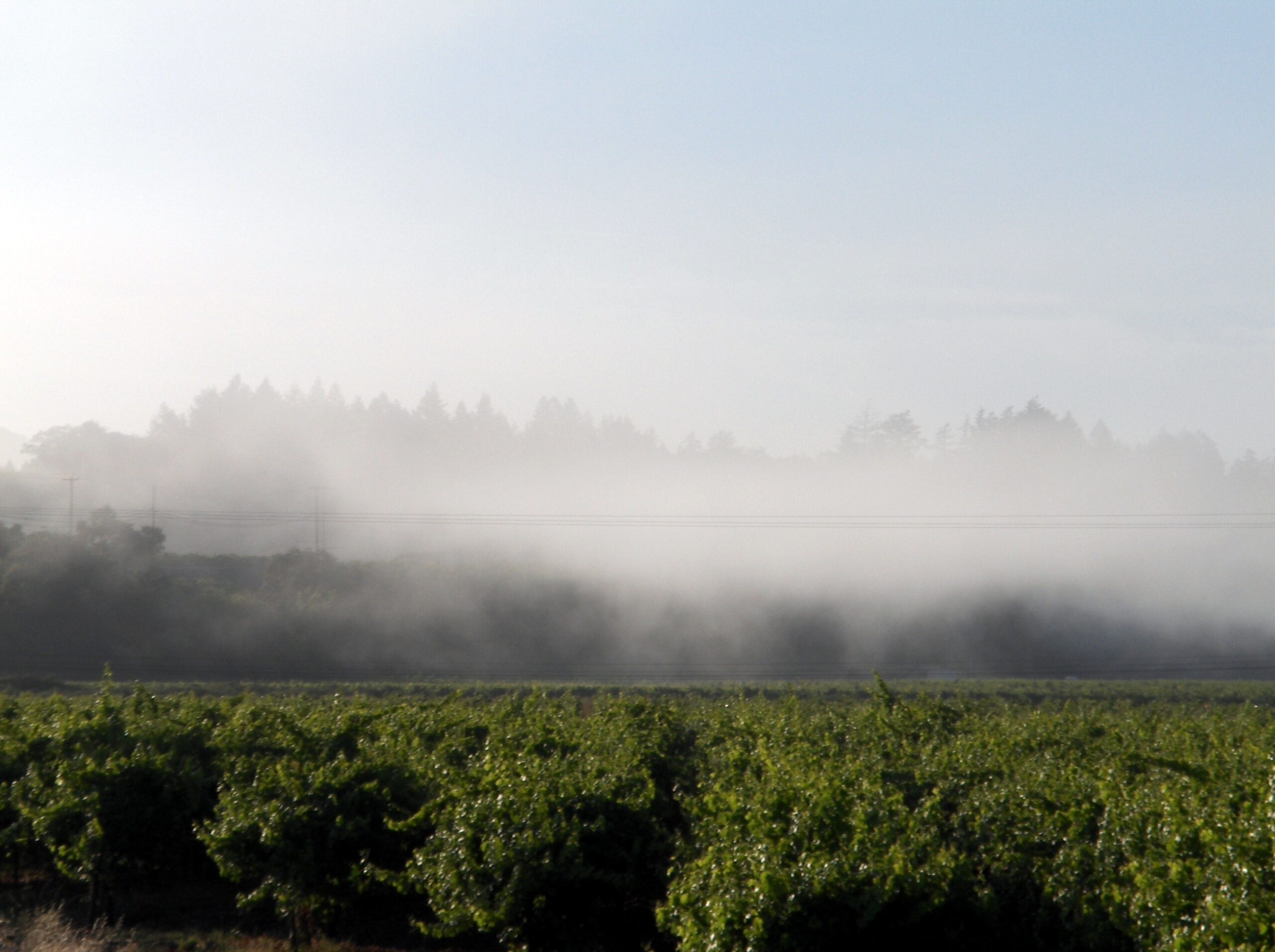 2016 Screen Door Cellars ASERN Vineyard Green River Valley of the Russian River Valley Chardonnay
Granted, Spring is still a few days away, but it's definitely what Keegan and I had in mind when we found this chardonnay. This isn't the racy, light wine for a stifling summer heat, but instead a chardonnay with enough weight and body to stand up to those Spring days that still require a heavy jacket.
Screen Door Cellars has been a favorite of ours for a few years now, and you might be familiar with their exceptional Russian River Valley pinot noir or rosé of pinot noir, both of which we carry.
The passion project of Bobby and Shannon Donnell, Screen Door Cellars was founded in 2012 with 100 cases of pinot coming from their first vintage. Since then production increases have seen the addition of single vineyard pinots as well as, in 2015, their first ever vintage of Chardonnay.
The ASERN vineyard was bought by Shannon's parents in 2013 who named it after their grandchildren (Alex, Savannah, Emma, Robert and Norah). Located in the Green Valley of the Russian River Valley, it was planted with Spring Mountain clone chardonnay in 1991. The Green Valley of the Russian River is a sub-American Viticultural Area (AVA) of the Russian River Valley, meaning that it's located completely within the legal boundaries of the Russian River Valley AVA. It's widely known to be the region of the valley that receives the coldest temperatures, making it ideal for chardonnay, pinot noir, and especially sparkling wine (For those of you familiar with the locale, sparkling wine producer Iron Horse Vineyards is just down the road).
On first whif, you'll notice that this isn't your grandma's chardonnay. While it's no butter bomb, it's not the lean and minerally chardonnay of Chablis either. Instead, it has a style that's entirely it's own. The fruit notes skew yellow and golden – think yellow apple skins, overripe pears, quince, and pineapple gummy bears (you know, those clear Haribo ones). But it's the non-fruit notes that I find so fascinating. This chardonnay is downright spicy. Cardamom, baked clove, cinnamon, and nutmeg, even a little fresh vanilla pod. It's both humble and ferocious. A real Reba McEntire of a wine (especially in the music video for "Fancy"). Naturally, I'm completely obsessed with it.
As for pairings, this wine is a diva so it'll need something strong to keep up with it. I'm thinking lobster in vanilla and butter sauce, or maybe a nice pasta primavera, now that our gardens are starting to look a little greener. I think you could also do a chicken in a roasted mushroom sauce that would just kill at the dinner table. Either way, I'll be accepting your dinner invitations regardless of what's on the menu.
Want to join Shamrock Selections? There's still time to subscribe in order to get next month's selections. Use the link below to subscribe!