Mira Winery was founded in 2009 by Jim "Bear" Dyke and winemaker Gustavo A. Gonzalez. Their goal was to make simple and elegant wines that captured a true expression of both the grapes and the vineyards. In 2013, the winery decided to try something that had never been done before: to completely rethink the traditional aging process. That February, Dyke and Gonzalez decided to see what would happen if instead of aging their wines in oak they aged them the ocean.
The idea was novel enough. Wine has been aged for centuries in oak barrels largely because of French tradition. The water would certainly be cold enough for the wine, but what would the rocking of the waves do? Would it speed up the aging process? Maybe slow it down? No one was sure, but everyone was excited by the thought. The winery submerged 48 bottles of their 2009 cabernet sauvignon 60 feet below South Carolina's Charleston Harbor.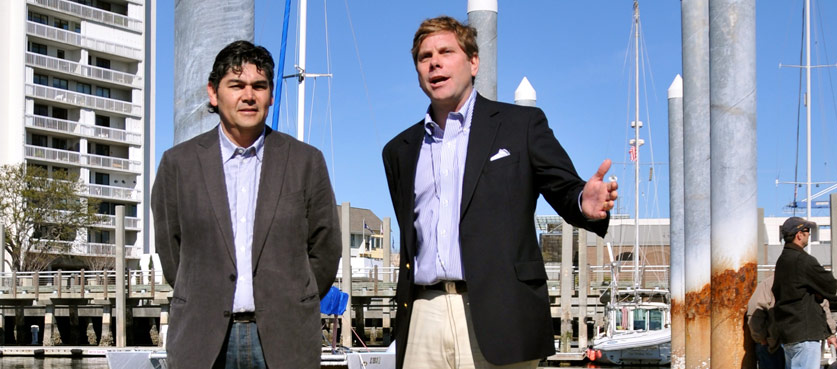 Three months later, the bottles were removed and tested. According to Dyke, the wine tasted as if it had been aged for years. He has was so pleased with the experiment that the winery decided to try it again, this time submerging 96 bottles for 6 months. This wine was eventually sold exclusively to members of the winery's wine club.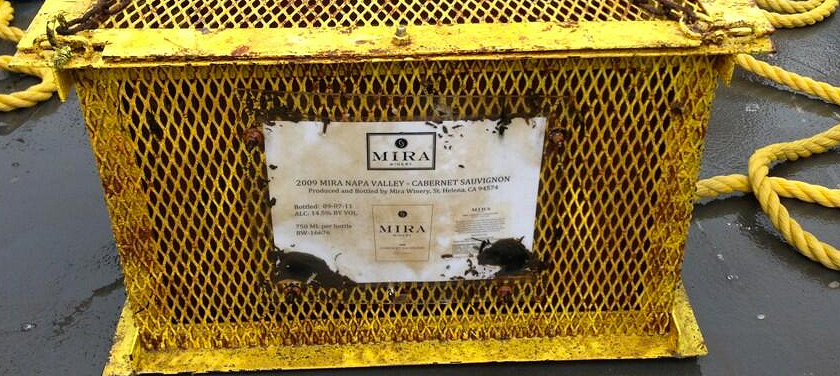 So, where can you get your hands on an ocean-aged bottle of wine these days? Well, that's where things get a bit tricky.
The government soon caught wind of Mira's little project and the winery was investigated by the Alcohol and Tabacco Tax and Trade Bureau (TTB), and it shut the operation down over fears that the wine might be contaminated. Though this claim was never proven by the TTB, the forced Mira to cease all of their oceanic aging practices. Now, only a small number of bottles remain in the cellars of a lucky few.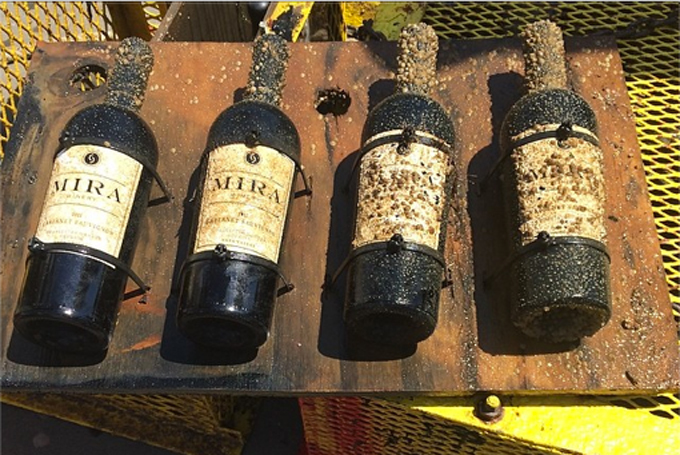 While it's not longer aged in the ocean, you can still taste some of Mira's incredible wines at tour tasting event on Wednesday, May 18 from 5-7pm. Winery owner Jim Dyke will be on hand to talk about his winery and to answer your question. Click here to read an interview with him.