---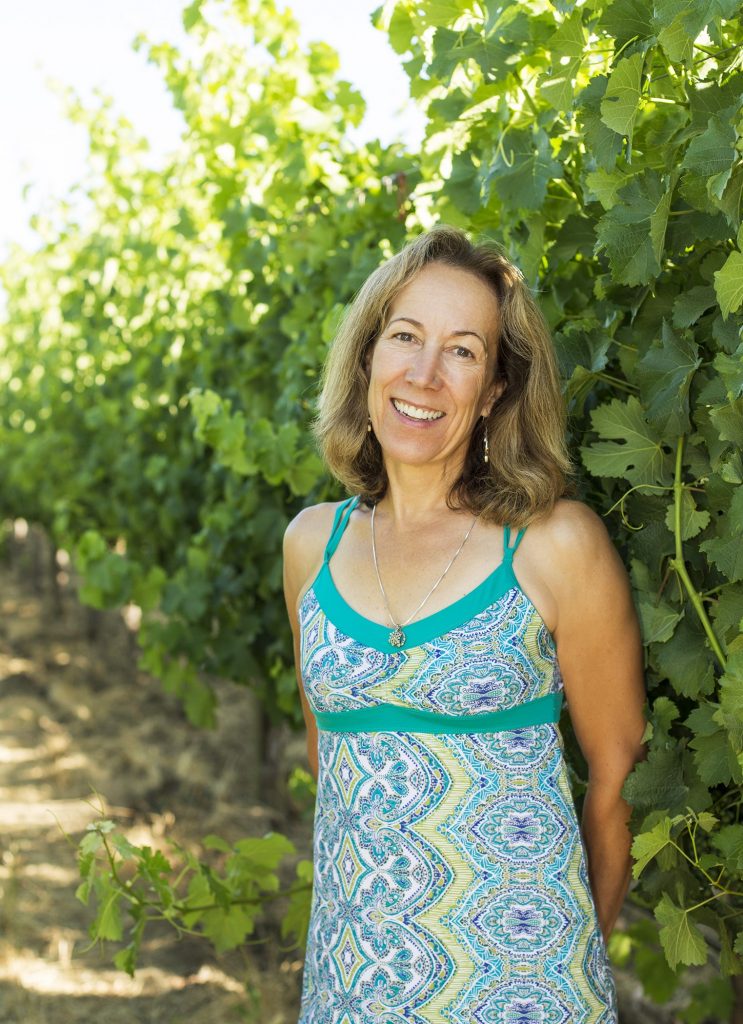 While attending UC Davis, Kristin Belair serendipitously stumbled upon an answer to a daunting career puzzle – for someone unable to choose between a multitude of disciplines, winemaking was an elegant solution.
In 1981, degree in Enology in hand, Kristin began her first of two California harvests, as an intern at Trefethen. It was there that she perfected forklift driving, cleaning tanks, and topping barrels while learning a lot about small winery operations. A southern hemisphere harvest experience in Australia taught her even more. Kristin's first full winemaking position began in 1985, making Cabernet and Chardonnay at Johnson-Turnbull (which later became Turnbull Wine Cellars). In 1998, after working at one facility for nearly 13 years, she joined Honig as Winemaker. Kristin says that "being able to craft award-winning, nationally recognized Sauvignon Blanc and Cabernet Sauvignon and being part of the dynamic Honig team has been nothing but rewarding. For me, what is most satisfying is knowing that I play a part in creating something that people are enjoying in many different settings, with family and friends. Wine has an extraordinary way of connecting together people, places, and experiences."
When she's not feeding her passion for winemaking and growing grapes, Kristin can generally be found engaging in some kind of outdoor activity. Her current favorites are skiing, running, mountain biking, and climbing.
---
Most people in this industry can trace their love of wine to a specific wine that ignited their passion. Do you have a wine like that? If not, how did you get interested in the industry?
I don't have a particular wine that got me interested in the wine industry. It was rather a synchronous crossing paths with a classmate at UC Davis, who had just switched his major to Winemaking. I was in biochem at the time and contemplating how on earth I would pass a year of upper division physical chemistry. His enthusiasm inspired me to investigate the winemaking path and the rest is history.
The hardest thing about winemaking is…
Bottling! While it mostly goes smoothly it can get tedious and be fraught with complications, even with lots of prior planning.
What's the most rewarding thing about your career?
The people I work with and the places I work in. Early mornings in a vineyard are so beautiful. And, the stories people share about the wine they enjoyed.
What advice would you give to people who wanted to get into the industry?
Patience, persistence, passion.
As a winemaker, have you ever made a mistake in a vintage?
There are new things to learn from every vintage. What we initially may think of as a mistake becomes a window to refining our methods.
What your most listened to Spotify/Pandora/Sirius station?
Usually, some form of rock, but I'll switch it up to jazz or classical pretty regularly.
If you were stranded on a deserted island with only one drink (not your own brand), what would it be?
Beer! A nice hoppy IPA.