We're ringing in the new year with an amazing array of wines and beers.
Domaine Serene Evenstad Reserve Chardonnay
The 2014 vintage of this wine was named the best white wine in the world by Wine Spectator Magazine and it's easy to see why. Rich and complex, with layered notes of brown butter, toasted nuts, and Easter lilies, it's beset with gentle aromas of wood smoke and white fruits. For those who've never fallen in love with Chardonnay, I encourage you to splurge for this bottle. It's an incredible wine and it'll open your palate to a new range of flavors.

– Seth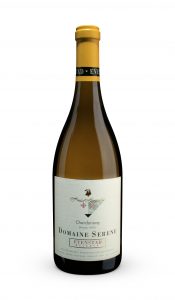 Fifteen Appellations Meritage
Made with exactly one ton of grapes from each of Napa Valley's fifteen (sixteen as of 2011) appellations, this unique projects creates a wine that is worth all the trouble. The cabernet base and other Bordeaux grapes are able to withstand the 33 months of oak aging to create a wine that is powerful yet fruity with dusty tannins and a loooooooooooooooong finish. A perfect wine to enjoy on a cold evening this winter. 
– Susie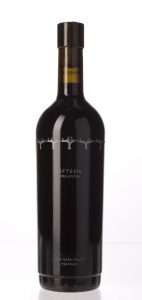 Haraszthy Old Vines Zinfandel
The staff has nicknamed this wine "purple bear" for obvious reasons. It's a delicious medium-bodied wine with blackberry, raspberry, and cherry flavors. It has a very slight smoky aroma that integrates beautifully with the delicious roundness of the fruit. There is a hint of cinnamon, sweet plum and a nicely balanced acidity in the lingering finish.
 – Ty

I love Merlot from Carneros. The cool climate and clay soils are perfect for growing fantastic merlot. The 2013 Starmont is bursting with ripe strawberry, blackberry, and chocolate aromas with hints of sage and rosemary.
 -Keegan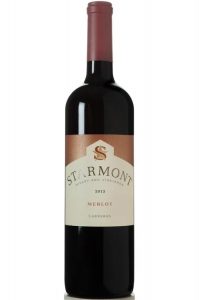 Stone Brewing's Double Bastard: Bigger, Longer, Uncut
Continuing on with their "go big or go home" mentality, Stone has one-upped themselves once again with this absurd yet delicious beer. Fair warning: this beer is aged in scotch whiskey barrels and is a peat bomb. The double bastard is already a heavy hitter but the time spent in the Scotch barrels brings the beer to a whopping 13.5% abv. The most enjoyable thing for me is the way the hop bitterness and the peat smoke play off each other, both fighting to wreck your palate. This bastard is a challenge to beer drinkers and one I gladly accept. 
– Spencer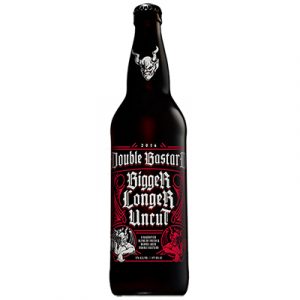 Mollydooker Enchanted Path
This excellent blend of cabernet sauvignon and shiraz captures everything I love about Australian wines. The intense Australian heat bumps the alcohol level up to 16%, which makes both delicious and effective. It's full of ripe, bright fruits and dusty, dusky tannins. You can pair it with almost any sort of smoked or roasted meat for the ultimate wintertime feast.
– Walker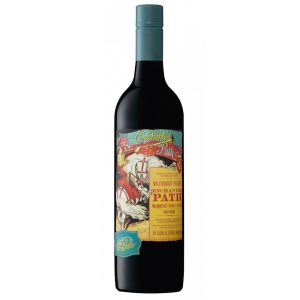 I haven't been a big rosé drinker in the past but decided to try this to see what all the hype was about, and I was not disappointed. The issue I had had with rosés is that they were too thin for me as I primarily drink reds, but Miraval was definitely full of flavor and covered the palate. On the nose, it was very floral and had hints of berry. As I tasted it, it was nicely acidic and bright without being harsh. The berry taste continued with lovely white flowers coming through as well. Even though it is getting cold out and the winery's owners Brad Pitt and Angelina Jolie are getting divorced, this wine is a must try.
– Carley