The temperature is dropping, so check out what we're drinking to stay warm!
O'Looney's + Loblolly Creamery Limited Edition Ice Cream
If you're anything like me, ice cream is a year-round treat. I don't care how cold it is, it's never too cold for ice cream! We've partnered with the amazing Loblolly Creamery to produce a line of alcohol-flavored ice creams and sorbets that are available exclusively at O'Looney's. In November, we're debuting two new flavors: Banana Nut Marula and Pumpkin Spice Irish Cream! Banana Nut Marula is made with wonderful African Amarula liqueur, banana ice cream, and candied black walnuts. It's available in our store until November 15th. From the 16th until the 29th, we'll be featuring Pumpkin Spice Irish Cream made with Bailey's!

– Seth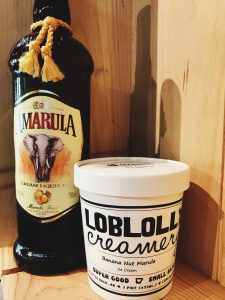 Maquis Cabernet Sauvignon
The cabernet sauvignon is newly available and just in time for the autumnal culinary shift.  Wines from Chile are grown in cooler, mountainous regions and tend to be more austere than one might imagine.  This cabernet has soft, smooth tannin with a slight vegetal note.  Pair with all of your root vegetables, red meats, and stinky cheeses.
– Susie

Michael David Petite Petit
Don't let the cartoony label fool you, this is fantastic wine. The color is almost black to the rim, the aromas are meaty and peppery, and the flavors are very concentrated. The texture is thick and yet creamy with layered, smooth and bold tannins. For all its density and depth, however, this is not an overpowering monster. The blackberry and black pepper notes are rich and appealing and everything seems in balance for something this robust and full bodied.
 – Ty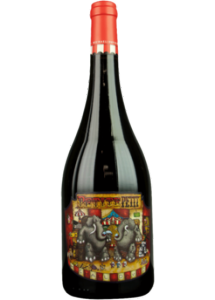 2012 Produttori del Barbaresco
This is consistently the best value Barbaresco available. It is capable of aging gracefully for decades but this vintage is particularly approachable in its youth. 2012 is a particular fruit forward vintage that will please lovers of Barbaresco and anyone interested in Italian wine.
 -Keegan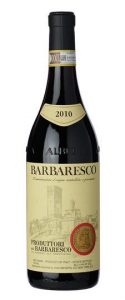 Boulevard Rye on Rye Sazerac Cocktail
Cherry, tobacco leaf, baking spice, brown sugar… these are just a few of the notes I pick when putting my nose in a glass of Boulevard's Rye on Rye sazerac cocktail. This beer is part of Boulevard's Smokestack series which branches out from traditional beer styles and into the realm of the experimental. The beer itself is a heavy Rye ale with spices aged in Templeton Rye whiskey barrels. Bittering spices and lemon peel were added to mimic the famous New Orleans Sazerac cocktail.
– Spencer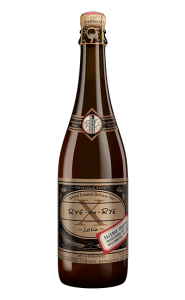 The Luli Pinot Noir is extremely vibrant with dark berry and floral scents. It offers intense black raspberry and rose pastille flavors supported by a base of juicy acidity. It contains a long lasting finish with smooth tannins that add to the lush berry fruit. Earing 91 points from Vinous, this is an amazing wine with silky texture and impressive concentration
– Walker

Pine Ridge Chenin Blanc + Viognier
This wine is a great alternative for both Chardonnay and Sauvignon blanc drinkers alike. With the first smell, you get a lovely honeysuckle floral aroma mixed with some tangerine. This wine is made completely using stainless steel tanks, so for those looking to venture away from the big oaky Chardonnays, this might just be right up your alley. I love this wine because I find it very refreshing and drinkable without having too much acidity. Something about blending these two varietals together seems to make for a very smooth drink. On the palate, you will definitely get that citrus and floral flavors again as well as a hint of bright Apple. This wine is so enjoyable and easy to drink and I would recommend it to anyone wanting to try something new.
– Carley