The leaves are turning and Halloween is just around the corner! Check out October's frighteningly good staff picks!
Georges Vernay "De Mirbaudie" Syrah
As I study for my Certified Sommelier exam, I drink a lot of wine. So much so that it stops being grape juice and starts becoming…something else. I recently opened a bottle of 2012 George Vernay syrah. It's grown on this tiny hillside in the commune of Condrieu on the banks of France's Rhone river. There's a scarcity of essence to it, a return to the base elements of life, a taste of aloneness. It called me back to the nights of autumn in my childhood when I find myself, late at night, still under the deep dark blanket of the sky. We had no neighbors, no light pollution, so I could look up at the deep and wide band of light that crosses our lives connecting us to a time, to maybe others, of another age, another universe. It was a humbling sight, like this wine. A visual representation of us at our most simple elements. Carbon, the sanguine taste of iron, petrichor, smoke. Carl Sagan once said of all of us "we are star stuff'," and with each glass it was like I was drinking eternity, drinking the vast nothingness of space, drinking ourselves.
– Seth

If you like sparkling wines and haven't tried Cava, you need to get your act together. It's made in the traditional methode champenoise, delicious, and a great value. This particular producer uses grapes from vines up to 70 years old, which adds to the quality and complexity of the wine. The great price of this product makes it perfect for cocktails, mimosas, or Wednesdays.
– Susie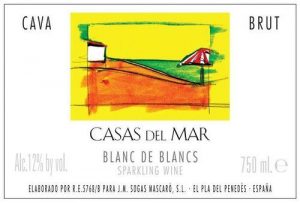 Montes Spring Harvest Sauvignon Blanc
Montes Spring Harvest sauvignon blanc is a peculiar wine with a tropical passion fruit nose with hints of bell peppers. The pepper taste really comes through on this wine along with the typical herbaceous undertones for which sauvignon blanc is known, creating a complex white wine to end your summer with.
 – Ty

Nicolas Potel Bourgogne Rouge Pinot Noir Cuvée Gérard Potel
This hidden gem was recently unearthed, lost for years only to be discovered at the perfect moment for drinking. On the nose the fruit is subtle and ripe, with earthy aromas prevailing. It has beautiful notes of truffle, leather, and forest floor. On the palate, the wine is light and elegant thanks to the extended aging in bottle.
-Keegan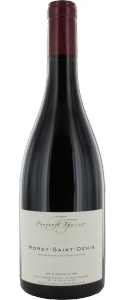 This Meli is produced from 100% carignan fruit. It contains a spicy nose with hints of coffee black fruits, and chocolate with pleasant lighter notes. It is a medium bodied wine with soft fine tannins. It has a long complex finish with notes of cherry and plum.
– Walker

Ace Space Bloody Orange Cider
This is definitely something different from The people at Ace. The inspiration for the name and label come from the wife of the owner, Jeffery House, who played a character in the original Star Wars cantina scene and is pictured on the neck of the bottle. This unfiltered cider pours a cloudy pinkish-orange, the taste is tart apple, orange, and grapefruit with a pleasant yeasty note. Reminds me of a blood orange mimosa.
– Spencer