When we think of French wine-growing we regions, our minds go quickly to the idyllic Loire Valley or to the chateau dotted landscape of Bordeaux. This is, of course, for good reason. Places like Bordeaux and Burgundy have become known the world over for producing high-quality wines, but they're not the only regions in France that make delicious wines. Often, by exploring some of France's lesser known wine regions, you'll be rewarded with new and unusual wines of excellent quality.
One such region is the Savoie (sav-WAH), a mountainous region in Southeastern France that borders Italy and Switzerland, and one of our favorite Savoie producers is André & Michel Quenard. The father and son team are continuing a legacy started by Michel's grandfather in the early 1900's when he first planted vines in the area. The Quenards' wines are all marked by a remarkably "fresh" quality, like the clean mountain air and cool glacial streams have imparted a crispness into each of their wines.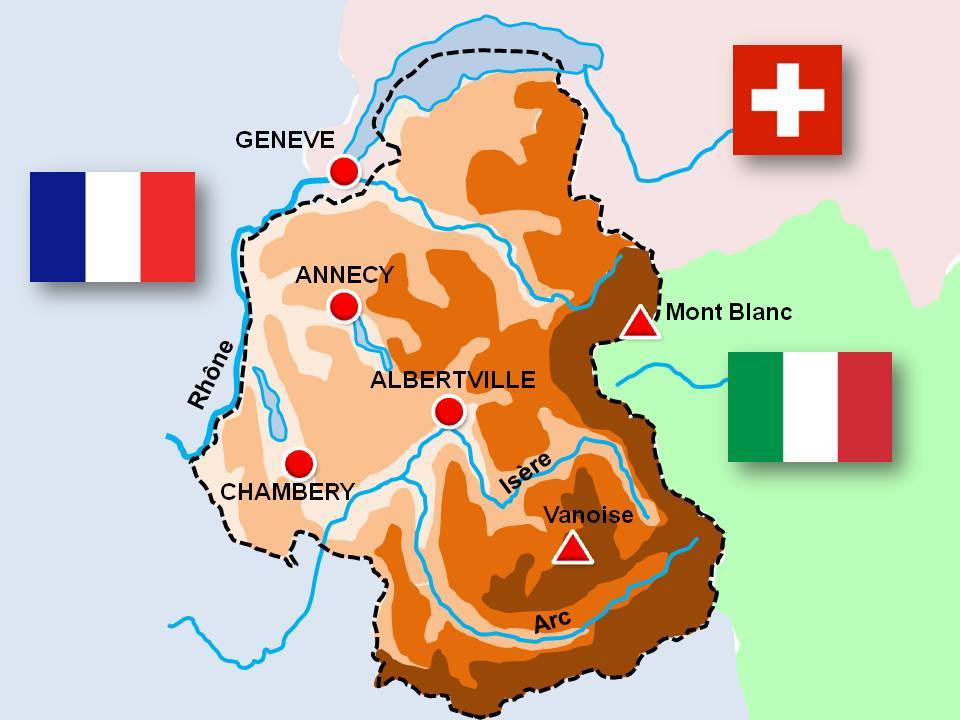 The high, Alpine vineyards aren't ideal for growing many of the grapes that flourish elsewhere in France. In the Savoie, white wines are dominant, with a few excellent red wines being produced as well. Three of our favorite of these grape varieties are Jacquère, Rousanne, and Mondeuse.
Jacquère (zha-KAIR) makes a lovely, light-bodied wine that we're absolutely in love with. Though it is often made in an off-dry style, we prefer the Quenards' dry version or as they called it, their "Vieilles Vignes" Jacquère. "Vieille Vignes" is French for "old vines" and it's an apt name for this wine as the vines from which it was made were planted in the 1930's by Michel Quenard's grandfather. Today Michel farms these old vines with the help of this two sons Guillaume and Roman. Tasting this wine is like a transatlantic trip to the French Alps. The wine has that fresh crispness of mountain air combined with a surprising richness from a wine grown so high in the mountains. You'll also be greeted by notes of fresh white flowers and the faintest hint of honeyed apricots. This is a delicate wine and it will show best with simple dishes and cheese.
Roussanne (ROO-sahn) is known for its thick and almost oily texture, and here, in the hands of the Quenard family, it really shines. The grapes for this wine are hand pruned by André Quenard himself, ensuring that each cluster of fruits reaches optimum ripenesses. The wine is called "Les Terrasses" after the steep mountain terraces that the vineyards grow on. This is a white wine that is best decanted to open up a decadently floral bouquet that seems sprinkled with lemon zest. For many, this will be their first introduction to Roussanne and what a wonderful introduction that will be!
The Mondeuse (mon-DUZE) grape has been growing in the Savoie region of France since before the Romans brought their winemaking techniques to the region thousands of years ago. Known for its striking pepper note, it is one of the parent grapes of Syrah. It's deep purple in the glass, with strong tannins that are held in balance by a tight acidity. It has aromas of raspberry and strawberry that cushion the soft scent of autumn flowers that develops after decanting. This wine is delicious now, but could easily be aged for over 10 years in the right conditions. It's an excellent pairing with duck, quail, or other fowl, as well as cheeses such as Reblochon and Chevrotin.