It's likely that you have a very clear concept of what a California chardonnay tastes like: full bodied, fruity, round, buttery. California leaves a distinct mark on its wine. There is, however, another side to chardonnay. Just as distinct but in the opposite manner, French chardonnays from the northern region of Chablis have their own unique qualities: Crisp, refined, elegant, light, subtle, and tart. To give you a chance to explore this unique region we are offering six selections at a discount. Buy them one at a time for 15% off or try any six at once and save 20%. If you find one that you absolutely love purchase a full case and receive 25% off.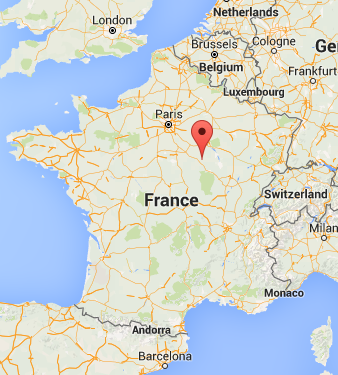 Jean-Claude Courtault
Jean Claude Courtault began working in Chablis in 1974 as a vineyard manager for other estates. He began acquiring small parcels of land in 1984, starting with just 3.7 acres, and began making his own wine. Today the estate has 43 acres and is continuing to grow with the help of Jean Claude's daughter Stéphanie and her husband Vincent Michelet. The wines of the Estate Jean-Claude Courtault are known for their strong fruit character.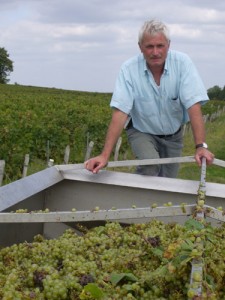 2011 Chablis $24.99
The wine is an excellent introduction to Chablis. It is bright and mineral driven with hints of crisp apple and lemon.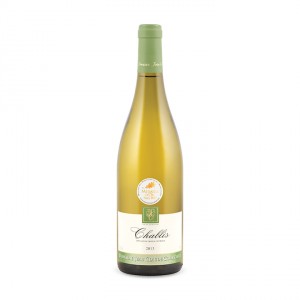 Domaine Testut
Founded in 1967, Domaine Testut is fortunate to have most of its vineyards planted over half a century ago. These old vines produce smaller more concentrated grapes which give the wine more intense flavor than that of wines from younger grapes.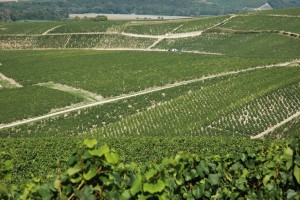 2013 Chablis 1er Cru Montee de Tonnerre $51.99
The Montee de Tonnerre vineyard is one of the best premier crus with ideal south-east facing exposure allowing the grapes to ripen longer. To ensure that the grapes are in perfect condition the vineyard is picked entirely by hand which ensures that the grapes don't oxidize before reaching the winery.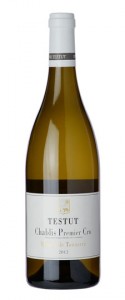 Chartron et Trebuchet
The Chartron family has been growing grapes since 1859 but it was not until the 1980s that they, along with Louis Trébuchet, began making their own wines. They own some of the very best chardonnay vineyards in the whole world stretching from Chablis in the north to the Côte de Beaune further south.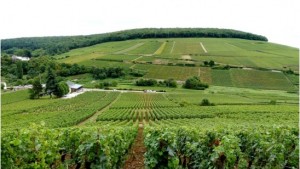 2012 Chablis Premier Cru Beauroy $44.99
Their Beauroy is on the more powerfull-bodied end of the spectrum and is complimented by a portion of new oak barrels as well as extended aging, 12-16 months in barrel and  4-6 months in bottle before it is released.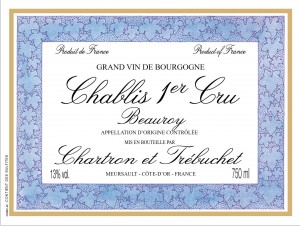 Domaine Corinne Perchaud
Corinne Perchaud and her husband Jean-Pierre Grossot began working in the Domaine in 1980, they are the third generation to run the family estate which was founded in 1920. They are now joined by their daughter Eve making her the fourth generation to work at the estate.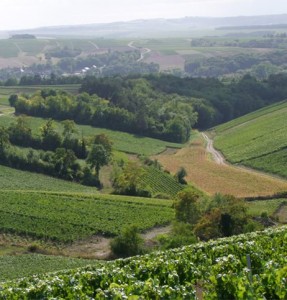 2013 Chablis Premier Cru Vaucoupin $42.99
Their plantings in the Vaucoupin vineyard are only 3.5 acres. This site is one of the few south facing slopes in the region giving the vines longer sun exposure allowing them to ripen more. Another advantage of the site is the Kimmeridgian limestone soil that gives the wines their unique characteristics. The wine is aged on its lees in barrel for sixteen months before release which tames the tart acidity and gives it a rounder mouth feel.
2013 Chablis Premier Cru Fourneaux $42.99
Fourneaux means oven in French and is so named because the steep slopes acts to trap precious heat and the soil is rocky which reflects heat back to the plants helping them ripen the grapes to maturity. Only 25% of the wine is aged in barrel which helps to preserve freshness.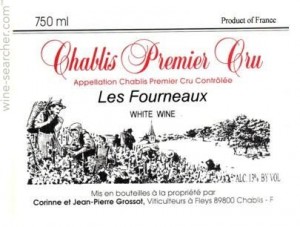 Garnier & Fils
Brothers Xavier and Jérôme Garnier share a passion for wine and the Chablis region, where their family has owned a 57-acre estate for many decades. While their father sold the grapes, the brothers began making their own wine in 1996, selling it to restaurants in and around Paris. Garnier & Fils uses traditional, environmentally friendly, organic practices; they harvest later than most, ferment with natural yeast and age the wines in very large barrels.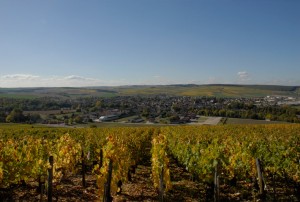 2013 Chablis 1er Cru Montmains $42.99
Montmains is another south facing vineyard allowing for more ripeness. The vines are all over 35 years old giving the final wine more concentration. The wine is aged in large 600L barrels as well as some stainless steel making the final wine more crisp.
Chablis Grand Cru Vauldesir $99.99
Vauldesir is one of the seven Grand Crus of Chablis. They are all located on a single hillside above the village of Chablis. The Grand Crus benefit from perfect sun exposure and the warmest spot in the area allowing the for the most intense and powerful wines. The grand Crus are are aged for nearly two years in small oak barrels before bottling adding even more body and complexity.