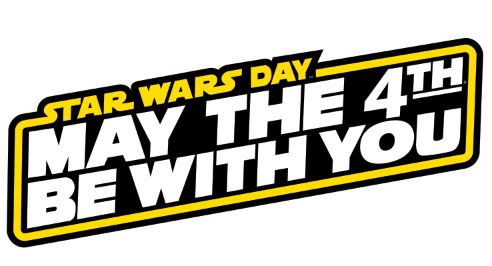 Happy Star Wars Day!
Looking for some out of this world cocktails to accompany your 7 movie marathon? We've got you covered with 6 (inter)steller recipes!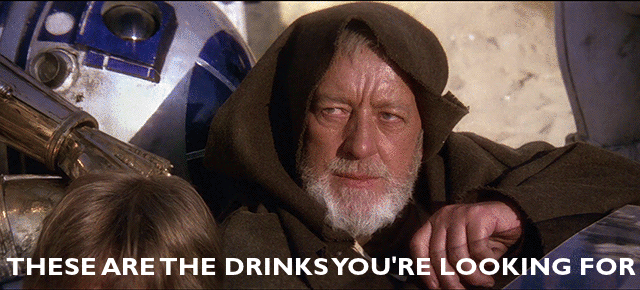 Coruscant Connection
Being a Galactic Senate is hard work! Relax with a Coruscant Connection. It's the perfect drink for unwittingly giving rise to a new galactic order. 
Ingredients: 
1 part Cognac
1 park Luxardo Amaretto 
Pour all ingredients directly into old fashioned glass filled with ice cubes. Stir gently.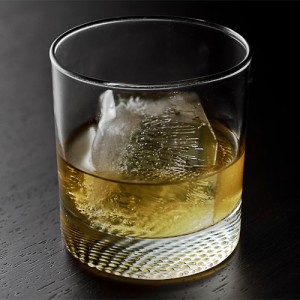 Tatooine Sunset
Two suns mean that it's twice as hot on Tattooine, and that you'll be excused for needing two of these to cool off!
Ingredients:
3 oz. Lagioiosa Prosecco DOCG
1 oz. Aperol
Splash of soda water
Build into glass over ice, garnish with orange and serve.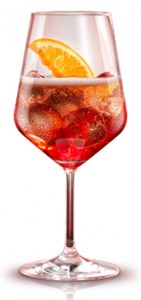 Princess Royale
Naboo. Alderaan. Yavin. Every planet needs a princess, and there's no drink more royal than this one!
Ingredients: 
.75 oz Crème de Violette
5 oz Champagne
Pour into Champagne flute and garnish with lemon, cherry, or blackberry (dependant upon house colors)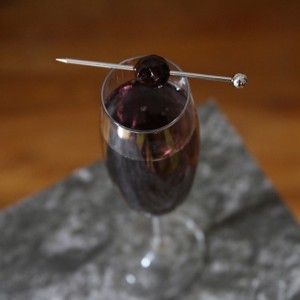 Jakku Sandstorm
When the wind starts to blow you're in for one wild time! Settle back with this drink and watch the sand fly!
Ingredients:
1.5 oz White rum
.5 oz Ancho Reyes chile liquor
1 oz fresh lemon juice
.5 oz simple syrup
Club soda
Combine rum, Ancho Reyes, syrup, and juice in a cocktail shaker with ice. Strain into glass and top off with club soda. Garnish with lemon.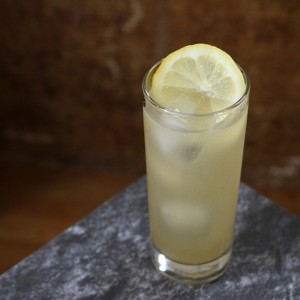 Hoth-tini
It may be cold outside, but things are just heating up with this cocktail!
2 oz gin
1 oz Cointreau
1 oz fresh lemon juice
1 egg white (option)
Combine all ingredients with ice in a mixing glass. Shake and strain into a chilled cocktail glass. Garnish with a lemon twist.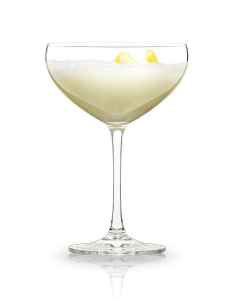 Dark Lord of the Spritz
Take a sip on the dark side! The perfect chaser to destroying worlds and killing Jedi.
1.5 oz Chambord Liqueur
4 oz dry white wine
Soda water
Take a large wine glass and fill it up with ice. Add Chambord, white wine, and soda. Stir and garnish with the lightsabers of your fallen enemies.