Shamrock Selections is a monthly subscription service that brings you the best wines from around the world. Each month's selection is carefully chosen by sommelier Keegan Sparks and his team. He keeps a keen eye out for wines that are unique, rare, and new to our market. Shamrock Selections is ideal for enthusiasts and explorers who delight in finding hidden gems and trying new, exclusive vintages. Each month, you can join us on a journey sampling and learning about some of the greatest wines in the world. Each selection of wine comes with detailed tasting notes and food pairing suggestions from our team.
2011 Chateau Musar "Hochar" Bekaa Valley, Lebanon
I am so thrilled to finally share this wine with you. It has taken several months to finally have it delivered. The Musar winery is one of my favorite in the entire world. They make some of the most beautiful, complex, and unique wines in the whole world. The"Hochar" is named for the family that owns Chateau Musar. This is their "second wine" which is designed to be more approachable young. It is composed of 50% cinsault, 30% Grenache, 10% Cabernet Sauvignon, and 10% carignan. When the wine is first opened the aroma is dominated by rich cedar and spice. As it is allowed to breathe more and more complex notes of leather, cigar, graphite, blackberry compote, dried plums, dates, lavender, and anis are reviled. On the pallet the tannin is quite pronounced and slightly rustic. The fruit is fresher and tarter on the pallet with a distinct dusty texture. The finish is persistent and drying. An excellent wine to pare with roasted lamb or barbecue. I highly recommend decanting the wine ahead of time and tasting how it evolves over the course of a meal.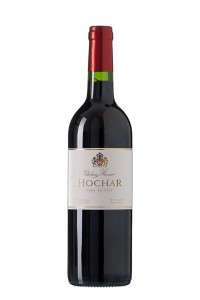 2015 Seghessio Vermentino Russian River Valley, USA
It is very exciting to see some unique varietals being produced in some of California's best wine regions. Typically known for chardonnay and pinot noir the Russian River Valley is one of Sonoma's coldest sub-appellations. Vermentino is most widely planted on the island of Sardinia. The wine is highly aromatic with aromas of ripe peach, apricot, golden delicious apple, and lilies. On the pallet it is fresh and lively with more tropical fruits. Lime, kiwi, and more crisp apple. The wine will go great with summer salads and is a wonderful foil to this sudden hot weather. Serve well chilled.