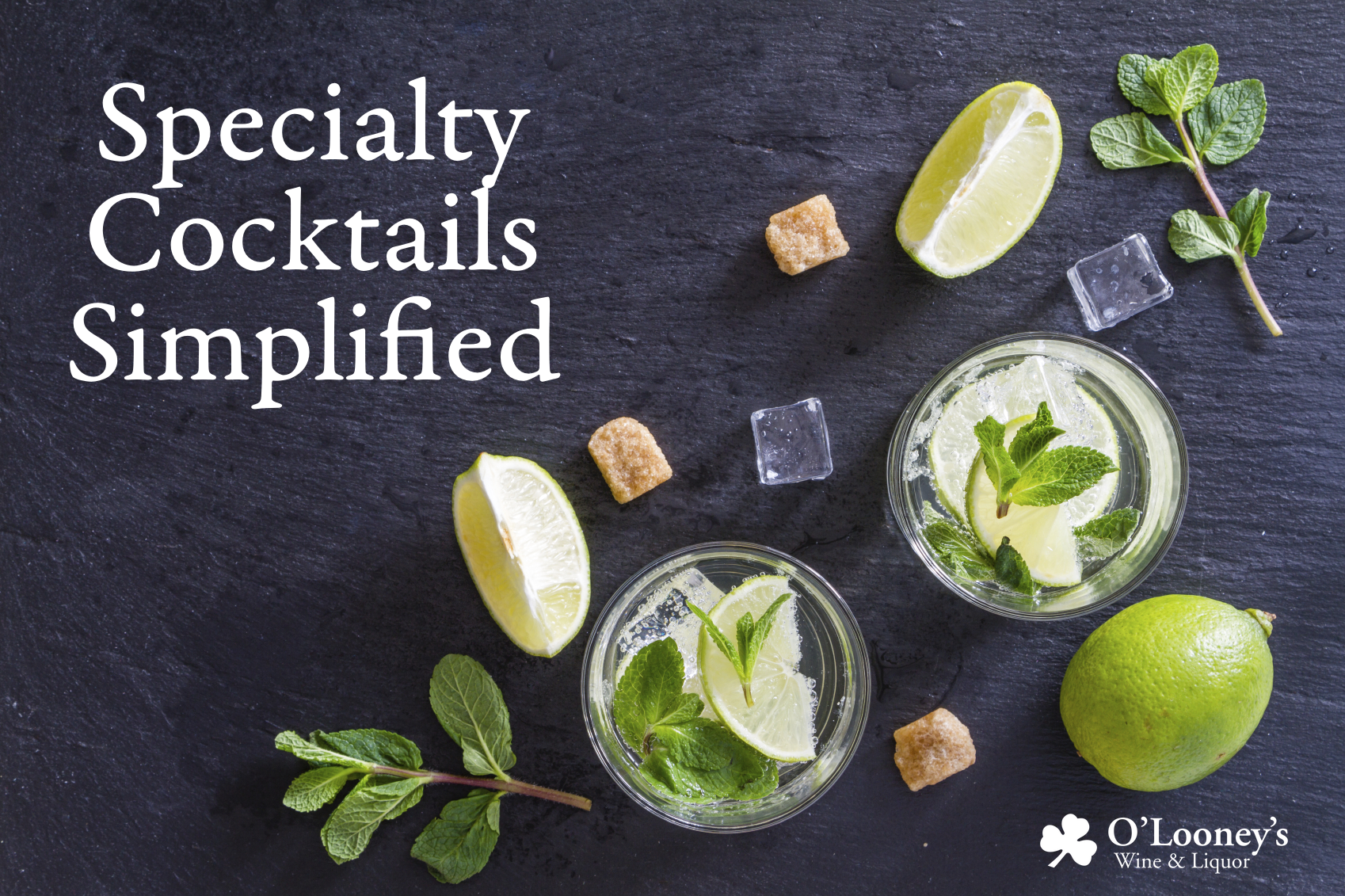 Signature cocktails are a great way to personalize any event, especially weddings. They add a level of sophistication to receptions and help to convey you and your soon-to-be life partner's personality.  If you're not planning to hire a mixologist or professional bartender, check out the fresh ideas below – they'll help guide you while creating a fabulous signature cocktail for that special event.
---
Batch cocktails are a great way to serve drinks to a large group. Almost any drink recipe can be expanded into a batch. Your first step is to decide how many drinks you'll need for the event and multiply the quantity of each ingredient. This can be done days or even weeks before your big day, and it's usually simple enough that you could have a family member or bridesmaid create the batch.  I also suggest choosing something served over ice or from a punch bowl for easy serving.
Another easy way to create a simple signature cocktail is by creating an infused syrup. There are so many ways to make custom syrups using things you might even have growing in your backyard! Have some rosemary or lavender growing nearby? Both of those could make excellent additions to a Moscow Mule or a spiked lemonade punch. Mojitos, margaritas, sangria, and manhattans are a few examples, but, honestly, the sky's the limit. The goal here is for your beverage to be delicious and easy to get into the hands of the guests.
Dehydrated fruits make a fantastic garnish that can be made ahead (you could even put the food dehydrator on your shower registry) or using exotic fruits as a garnish will make a simple beverage stand out- passionfruit on a cosmopolitan? Delicious! And don't forget that edible flowers are becoming more widely available and make the picture perfect cocktail for a spring wedding.
If you're like me at all, you've got beverage stations all over your Pinterest feed. Those are made by smart brides looking to avoid stress.  A Champagne cocktail bar could be expanded to include juices (orange, peach, watermelon, pomegranate… the options are limited only by nature's bounty), liqueurs (Aperol, St. Germain, Creme de Cassis), fresh fruits, sugar cubes and Angostura bitters. With a setup with this many options, including a few drink recipes will make guests feel more comfortable crafting their custom beverage. Moscow mules are everyone's favorite right now, and with a few flavors of vodka and liqueurs, you've got a bonafide beverage bonanza.  Nearly any cocktail can be expanded into a fun beverage station.  Think about the things you and your fiancé enjoy, and turn it into a statement for your big day!
---
You can also choose to include children into the beverage stations by having a lemonade stand with adult add-ins out of reach of the little ones.  Or, ramp up your coffee station with a little Irish cream, coffee, and nut-flavored liqueurs.
The most important takeaway from this is that you need to enjoy your wedding day.  By creating a no (or low) hassle signature cocktail, you allow yourself to step away from the crazy that is throwing a huge party for your loved ones and actually enjoy the moment with them.
Want to learn more about making your wedding easier? Click here to check out Susie's recent appearance on Good Morning Arkansas.
Click here to learn more about the different ways we can make your wedding or event even more special.